There are a wide range of different restaurants in Salou, and luckily there are an equal as wide range of taste buds. So, what are the best restaurants in Salou? We have divided it into two categories, so you have something for everybody.
Our first category is in the more exclusive direction, so prepare to have a culinary experience.
Best exclusive restaurants in Salou
1. Deliranto
This Michelin Mediterranean fusion kitchen, really bedazzles their guests with an experience in high class. TripAdvisor ranking goes up to 5, and rates it as excellent. Guests are commenting that it definitely will be a place they could visit again.
With certificate of excellence from TripAdvisor, this restaurant definitely must be one of the best restaurants in salou.
You can visit their website here
2. La Morera
This romantic restaurant, gives the costumers a good experience, with highlighted good service and nice flavors. The location of the restaurant, makes it a small hidden gem. So if you are ready to the full experience from good service, good food and lower rush of tourists, we are sure this place are something for you. And with these ratings La Morera must be one of the best restaurants in Salou.  
You can find all the ratings, comments and contact information on this link
3. La Goleta
Our third option in the more exclusive restaurants in Salou, are La Goleta. This seaview resutaurant can help you if your seafood desire is getting too high. You can get everything from the traditional paella rice/seafood dish to the exclusive lobster. One of the best seafood restauarants in Salou. 
The only downfall is that the website do not come in english, so you have to try to call them, and then I am sure you will find one of the waiters speaking english. Contacts you can find here.
Best restaurants in Salou – medium price level
And then on to the more down to earth restaurants in salou, with a lower price point, which there are also a lot of different varieties on.
1. T-bones and Tacos
This Mexican restaurant really lives up to serving nice and authentic Mexican food. You can get the nice tacos, nachos and of cause a nice chargrilled Mexican steak if you feel like that. The quality of the food is a key point for this restaurant.
With these words we can conclude that we have found the king of Mexican in Salou, and one of the best restaurants in Salou.
You can find the ratings and comments on Tripadvisor though this link.
2. The Guinness Tavern
Going on to the best Irish place in Salou, the Guinness tavern rates really high. With the well-known Irish pub atmosphere, you will not be disappointed with the Guinness tavern. With a wide range of different dishes, you can most definitely find something you will like in this cozy place. And if you want something familiar Irish food, you can also get the good Old shepherd's pie. 
Maybe you would not think this was the place to find vegetarian dishes, but the Guinness tavern actually has a good variety of salads, vegetarian and vegan food. With this in mind we this it deserved a place on the list of best restaurants in Salou.
You can find their complete menu though this link.
3. The Roadhouse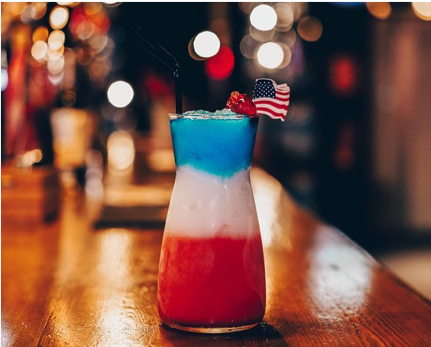 Our final recommendation to you is The Roadhouse. A modern American grill, with fantastic atmosphere. With the live music, you will definitely have the base for a good evening with nice gourmet burgers, spareribs and everything else American you can think off.
If you want a place where you can enjoy a cocktail after dinner is this place also one of the best options in Salou.
So, bring your bestie, family, or better half and enjoy a great night at one of the best American restaurants in Salou.