5 Top Tips for finding Cheap Holidays to Salou
Visiting the Costa Dorada is a really great idea for a sun holiday. Adorned with a stunning golden coastline and an abundance of fabulous bars, restaurants and entertainment, it's no surprise that Salou is popular with a variety of different nationalities. If you are thinking about a holiday in Salou and want more money in your pocket for spending. Then here are some useful tips for finding cheap holidays to Salou.  
1. Be flexible
If you want to travel to the beautiful Costa Dorada remember that the holiday season stretches from the beginning of May until the end of October. Being flexible on your travel dates can result in some really competitive offers. June and September still bask in glorious sunshine with more manageable daily temperatures and lower humidity. May and October can have very pleasant daily sunshine. All these off peak months offer far better value for money than the more expensive peak season months.
2. Avoid August
The golden Catalonian coastline of Tarragona is a popular destination for a lot of nationalities, none more so than the Spanish themselves. Traditionally the month of August is holiday time for spanish businesses and workers. To escape blistering inland temperatures Spanish families drive to the mediterrenean shores to enjoy the sea breezes and cooling waters. The demand for accommodation is high and prices sky rocket so its best to avoid travelling in August if you are looking for a low-cost holiday to Salou.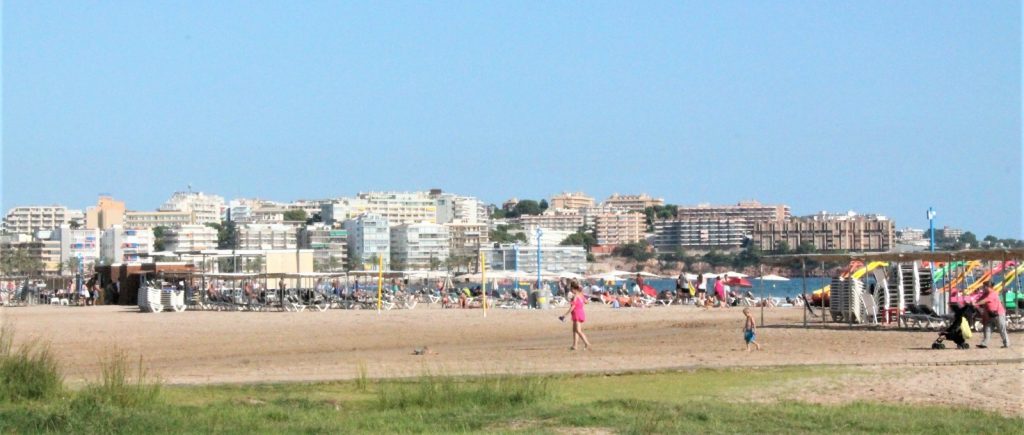 3. Choose Your Travel Day
You might not have considered that the actual day you travel would be important but it is. While August is the busiest time for the Costa Dorada, summer weekends are also a busy time. Because of the French and Spanish weekenders travel to the seaside making Saturday night the most expensive night to stay. Consider arriving on a Sunday and departing on a Saturday to remove the high cost of a Saturday night stay.  
4. Choose Your Travel Time
While we all love stepping off the airplane to see the sun shining and feel the heat on our skin, another good tip for a cheap holiday in Salou is to consider booking flights that depart very early in the morning or late at night. These flights tend to be less popular as getting to and from the airports can be more of a challenge so airlines often offer more cost-effective prices. If you consider these out of hours flights to be just part of the holiday adventure then there are savings to be made
5. Talk to a travel agent for cheap holidays to Salou
We all love a bargain online but visiting your local travel agent can also be worthwhile, especially if you are planning on travelling last minute. Agencies often have guaranteed contracts with accommodation providers on the Costa Dorada. This means they have to pay for the room even if no one stays. In order to avoid the cost of empty rooms travel agents will offer reasonable last minute deals. So while they don't make any profit on the booking they avoid making a loss and you get a topnotch holiday for less.
We all deserve a great holiday that does not have to break the bank. Using one of these tips could save you money. Of course, if you are a carefree adventurous holidaymaker then any number of these tips combined will result in an in-expensive holiday to Salou.
Do you have any great tips for a more in-expensive holiday, please share your tip in the comment section.