Airbnb, is another nice way to stay in Salou. Airbnb let you live in private homes, either in a single room, or you can rent the whole house. The best thing about staying in a Airbnb is that you experience a more local way of living, compared to living on the hotels and in some cases you can stay a bit cheaper through airbnb.
We have tried to search a bit, and selected some of the placed we found interesting. The good thing about Airbnb Salou, is that you can filter your searches, so you only get, what you are looking 100% for in an Airbnb in Salou.
Live in a house boat in Salou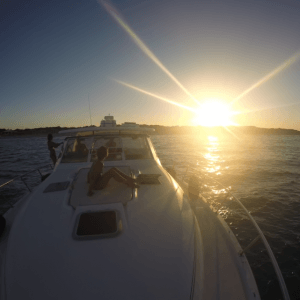 It is most usual for Airbnb Salou to get a lot of hits for nice apartments or houses, but if you want to do something completely different, then you can rent your own boat. It hosts up to 5 persons, and have 2 bedrooms. So if you are into seeing Salou from the seaside, then you can find your own boat right here on Airbnb Salou.
Take a look at the awesome boat right here.
Rent a house in Salou
Rent your own entire villa "Villa la Paz", will give you a full Spanish home, with your own swimming pool. Airbnb works with a term that is called "Superhost". The "Superhost" is experienced Airbnb hosts, and they make an extra effort, giving you the best holiday ever.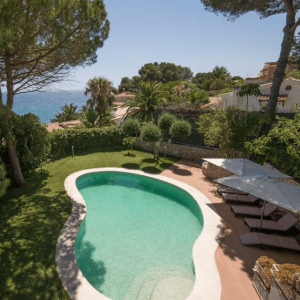 This Villa has space for 14 guests with 7 bedrooms, and the previous guests have highlighted the nice cleaning and the location.
So, if you are looking for the complete experience and like a lot of space, then this Villa is something for you.
See the wonderful house in Salou here.
Rent Airbnb apartment downtown Salou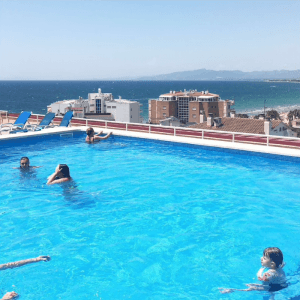 Most of the apartments in the center of Salou, rented out via Airbnb Salou, you can get from €50 ul til €160 pr. night. A lot of the apartments have a shared pool, but you can be lucky to find one which has a private pool.
The design of the apartments are very basic, but do have everything you need.
Check out this cool apartment with a rooftop pool in Salou.
If you have any specific requests, like children beds or chairs, you can always ask the host if they can provide it, or you can make a specific search at Airbnb Salou, so you only get the host who can fulfill your needs.